Axialent, the global leader
in culture transformation,
is the Exclusive Partner of The Fellowship
Axialent has worked with over 60,000 executives in over 140 organizations across diverse sectors. Each time, they seek to answer challenging business problems with effective leadership and culture-shifting solutions.
The focus of Axialent's work on culture is centered around short, impactful interventions with a strong long-term vision. Their work aims to highlight the direct link our work has to our mindset and how this link impacts behavior and collective assumptions, working team by team to establish widespread high-performance habits across the organization.
Axialent's core interventions are: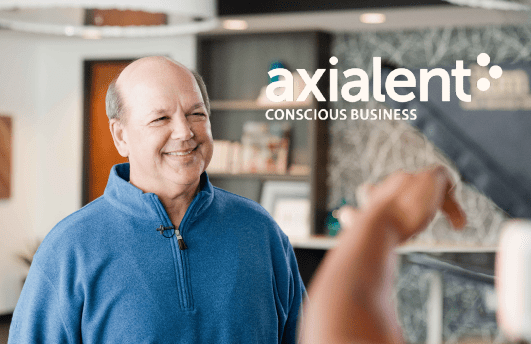 Register to attend a free webinar 'Building a Remarkable Brand From the Inside Out' with a Fellowship Culture Pioneer, David Salyers, and Axialent's Culture Expert & Partner, Teryluz Andreu.
WEDNESDAY, SEPTEMBER 28TH
10am CT | 11am EST | 4pm BST